Back to all posts
Posted on
CCHS This Week March 20- March 24,2023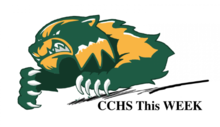 Academics, Artistry, Athletics, Attitude
March 20 - March 24, 2023

(For archived Newsletters please click here)
Annual Parent Survey - Request and Reminder
We hope that Grade 10 parents and guardians complete the annual survey from Alberta Education about their children's experiences at school and their own experience in relation to their involvement with the school. The deadline is this Friday, March 24th, The survey results are more powerful as a representative voice if as many Grade 10 parents as possible can complete the survey.  Thank you for your time on this!
PLEASE READ:
Check out our Daily School Announcements here.
CCHS Open House and Transition Meetings for 2023-2024 March 21st 5.30-7.30pm
We are looking forward to seeing you all on Tuesday for our CCHS Open House on March 21st from 6:00 p.m. to 7:00 p.m. at CCHS. Please join us as we celebrate learning and the unique interests of students served at our school. We will be looking for volunteer students to join teachers to help showcase what they have been learning in their courses. We hope that Grade 8 parents and students will also join us so they can explore our school as the students begin to consider the transition to high school.
In addition, and we know this is earlier than usual, we will be holding our 2023-2024 Transition Information Sessions on the same evening. These sessions are for parents and students to help them navigate the next grade in high school, understand graduation pathways and to launch our course selection process for the 2023-2024 school year. The presentations will be available on our website after the events but we strongly encourage you to come listen and ask questions in person. Following this evening students will complete course selections by Tuesday, March 28th. 
There will be two sessions running concurrently in two locations. Attend the session for the grade in which your child will be entering in August 2023.
5.30-6pm Grade 10s (Gym)  and 11s (TBD) transition meeting
7-7.30pm Grade 9s (Gym) and 12s (TBD) transition meeting
Career Internship (Grade 10-12) Opportunity
This is a pilot program for Grade 10-12s starting in Semester 2. Please see Mr Hans Holthuis hans.holthuis@crps.ca if you are an employer who would be interested in hosting a student for this opportunity. 
Intent: Allows students to personalize their high school experience and build on or develop their career passions and interests.
Employer time commitment: 25 hours total offered typically every two weeks on Friday afternoons between 1:00 - 4:30 pm (7 times in the Fall Semester or 7 times in the Winter Semester).
Student remuneration: Students can be paid or unpaid for their time at the worksite.
The Week Ahead
** Wolverines Basketball is in full swing check out our daily announcements (here) and our school calendar (here) for Information .
Monday, March 20
Big Breakfast - come have a free breakfast in the cafeteria
March Madness - Relay/teacher dress up race
Jazz Band - 3:30 pm - 4:30 pm
Tuesday,March 21
March Madness - Spice Tuesday
Spring Open House - Parent/Student Course Selection Information Night 
Band - come learn how to play or improve your music skills 3:30 - 4:30
Media Club @ Lunch in the Makerspace room
Wednesday, March 22
WimWe Grade 10-1  Shaun McQueen's Humanities Snowshoe at Sherbrooke Lake
March Madness - Trivia Wednesday
SynBio Club @ Lunch in the Biology Lab
Student Council  @ Lunch Rm 1112
Concert Band 3:30 pm - 4:30 pm
Thursday,March 23
WimWe Grade 10 Alena Irvine's Humanities Block B Class Snowshoe at Sherbrooke Lake
March Madness - Lip Sync Thursday
WimWe Grade 10 Brad Skinner's Humanities Snowshoe at Sherbrooke Lake
Concert Band 3:30 pm - 4:30 pm
Parent Teacher Conversations - 5-8pm Virtual or Phone
Friday, March 24
Big Breakfast - come have a free breakfast in the cafeteria
March Madness - Lip Sync Thursday
Saturday, March 18
9 am - SALTS Pickle Ball Tournament Fundraiser.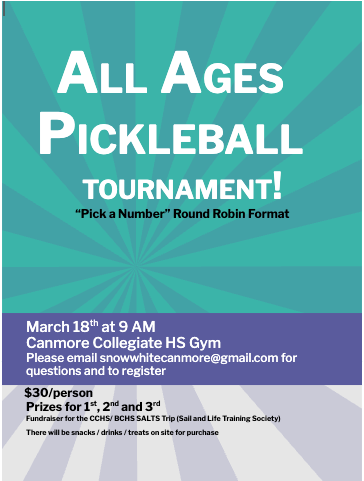 Some Key Dates you do not want to miss.  
March 27: WimWe Grade 10-2  Shaun McQueen's Humanities Snowshoe at Sherbrooke Lake
March 28: Course selections for 2023-2024 school year are due
March 31st - last day of school before Spring Break
Monday April 17th-  Back to school
April 27 - Talent Show 5pm 
Summer School Opens in May - Link
Snowshoeing Date/Times for Grade 10 Humanities classes:
March 20 - Irvine D Block
March 22 - McQueen 10-1
March 23 - Irvine B Block
March 27 - McQueen 10-2
8:30am - Depart CCHS on CROLC bus
9:45pm - Arrive Sherbrooke Lake Trailhead (Great Divide Lodge)
9:45am - 1:45pm - Snowshoeing
2:00pm - Departure from Sherbrooke Lake Trailhead (Great Divide Lodge)
3:15pm - Arrival CCHS on CROLC bus
WimWE Grade 10 - WINTER GEAR LIST for Snowshoeing
Please bring all of the following items for each day of the program. It is important to the comfort, safety, and enjoyment of the entire group that all participants are outfitted appropriately.
Clothing:
-Gloves or mitts (2 pairs)
-Toque (warm hat)
-Neck warmer/buff
-Pants:
    ~Base layer:  long underwear bottom
    ~Insulating layer: fleece or polyester    (not cotton)
    ~Waterproof outer layer: snow/ski waterproof pants
-Tops:
    ~Base layer:  long underwear top (not cotton)
    ~2 insulating layers: fleece or polyester (no cotton or jeans please), and/or down
    ~Waterproof outer layer: snow/ski waterproof jacket
Outdoor Gear:
-Day pack (30 L)
-1 Litre Water bottle (must be 1 L)
- snowshoeing:  winter boots or insulated hiking boots (for snowshoeing and outdoor activities) **NEOS Overboots will be available to borrow (these fit over your shoes and are insulated and waterproof)
-hearty lunch and snacks
-Snowshoes will be provided by the OLC
Personal Items:
-Personal Medications
-Lip Balm
-Sunscreen
-Sunglasses
School Fees
School Fees have now been posted in your PowerSchool account.
How to Pay School Fees
You can pay your School Fees online through your PowerSchool Parent Portal Account; the link is on the cchs.crps.ca webpage.  Once you sign on, under Navigation click Student Fees.
Payments can be made by Credit Card (MasterCard & VISA) and INTERAC.
If you wish to pay by Cheque, Cash, or Tap & pay, you can do so through the CCHS Main Office.
In cases of Financial Hardship, please contact Sarah McKay in the main office for a Fee Waiver Form at 403-678-6192, or email sarah.mckay@crps.ca.
If you have any questions or concerns, please contact Sarah McKay.
Flu Season and COVID reminders
Please remain at home if you are displaying flu or COVID-19 symptoms and follow the current recommendations for staying away from work or school if displaying symptoms. We request that parents do not send their child to school if they feel ill. Please let us know they are absent due to an illness so we can keep track of any potential outbreaks which are considered 10% or more of the student population. Read this letter dated November 2023 from the Interim Chief and Senior Medical Officers of Health in relation to the rise in influenza cases seen in school recently.  If your child tests positive for COVID-19 please read the advice for isolation: https://www.albertahealthservices.ca/topics/Page17239.aspx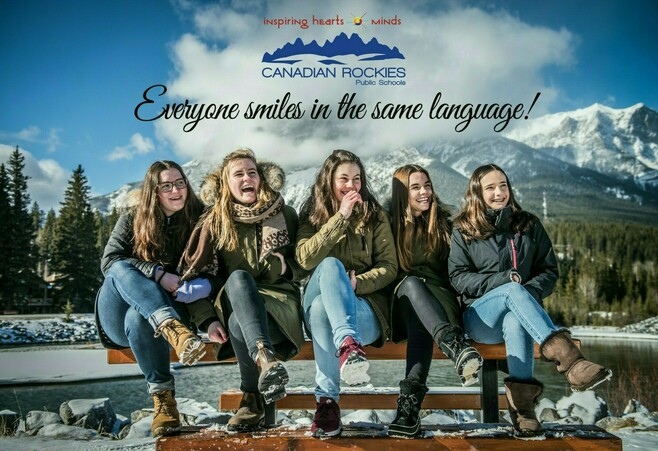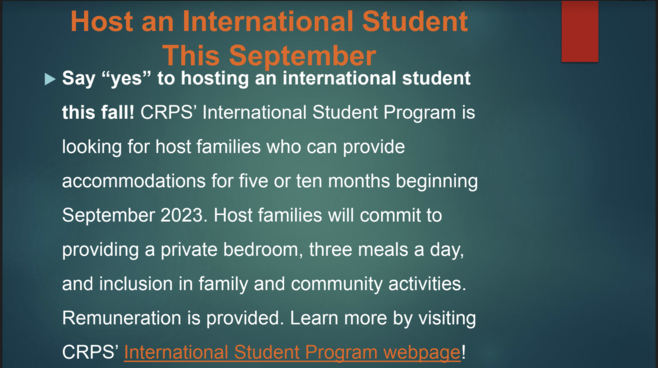 Follow this link to find out more!

 Family Connection Centre - Town of Canmore
Youth Diversity Group
This program is for youth ages 13-15 who are interested in diversity and inclusion and are wanting a safe space to be themselves and build community outside of school. This group will have activities that are focused on building a sense of connection and belonging, including art, board games, snacks, and group discussions. This group requires parental consent/registration.
Program Dates:  April 6, time 3:45-6 pm
Location: FCC
LGBTQ2S+ Teen Group
This program is for teens ages 16-18 who identify as LGBTQ2S+. It is a space for teens to be themselves, build community, share experiences, and support each other. This group promotes social/emotional well-being through fun activities and facilitated discussions, with snacks provided. This group is a facilitated by a Social Worker who is a member of the LGBTQ2S+ community. This is a drop-in program that does not require registration or parental consent to participate.
Program Dates:  March 23, April 20, time 3:45-6 pm
Location: FCC
Family Resource Network
The Bow Valley Family Resource Network is offering a variety of programming throughout the month of September for families with children ages 0-18. In addition to the Family Resource Network programming, the Family Connection Centre will be running drop in Social Connections programming. This programming is run through the Town of Canmore municipality. Please click here for Social Connections programming.
https://www.youtube.com/watch?v=-CAd9o9OlqM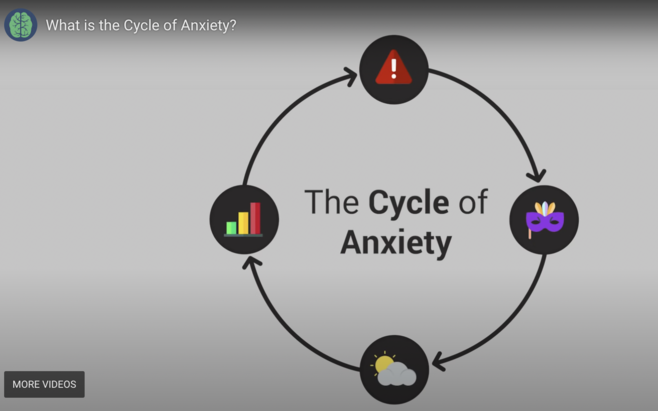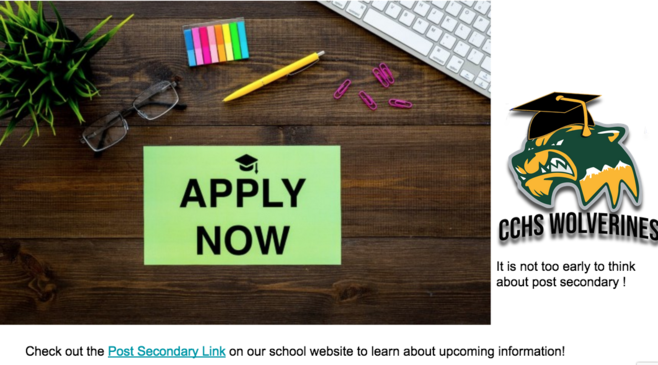 Student Attendance
A reminder that if your student will be late for class or leaving class early, please Call the attendance line at 403-678- 6192 ext 1 .
Leaving class early:
If your student must leave school early for the day or for part of the day, for an appointment, please notify the school. Students must sign in and out of the office if they are leaving school or returning after an appointment ( note this in not required during lunch hour).
Extra Curricular News 
As a school we are working hard to balance the requirement to keep our students safe with social distancing, good hand hygiene and masking, with extra curricular initiatives.  We do ask that students who are not directly working with teachers or involved in an extracurricular activity leave school at 3:30 so that we can properly clean our spaces. 

Please ensure you can logon to Parent Portal. Look for the PowerSchool button on our school webpage or click here. This is where you will access daily updates on your student's marks and attendance, school fees and more. Final term report cards are also shared with you through Parent Portal and are not mailed out from the school.
** Alberta Education has now made student access to their official transcript of marks available to all grade 10- 12 student available through a myPass account (myPass.alberta.ca). Grade 10 marks will first appear after the first semester.
Upcoming
Missing important happenings at CCHS? But are awash in emails? Find information through one of the medium listed below. Get connected become involved.
school website calendar.
Follow us on Facebook (here) 
Join us on Twitter for quick updates. @CCHS_Canmore 
Follow us on Instagram – cchs.canmore
Follow our YouTube channel for happenings at

CCHS

in 60-90 secs. – Collegiate Corner-
Check out our Daily School Announcements here.-
2020/2021 Student Handbook is here. Find important

CCHS

dates such as parent/teacher interviews, course change information, exams and much more.
Past Newsletters can be found here.
News
Bow Valley Settlement Services Information and newsletter Click Here.
Follow the link to view the Board Highlights from the November 23, 2022 Public School Board Meeting.
Electronic Smoking Devices: ‹Link Here