Back to all posts
Posted on
CCHS This Week December 06 - December 10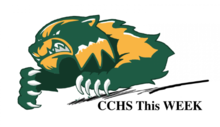 Academics, Artistry, Athletics, Attitude
December 06-  December 10

(For archived Newsletters please click here)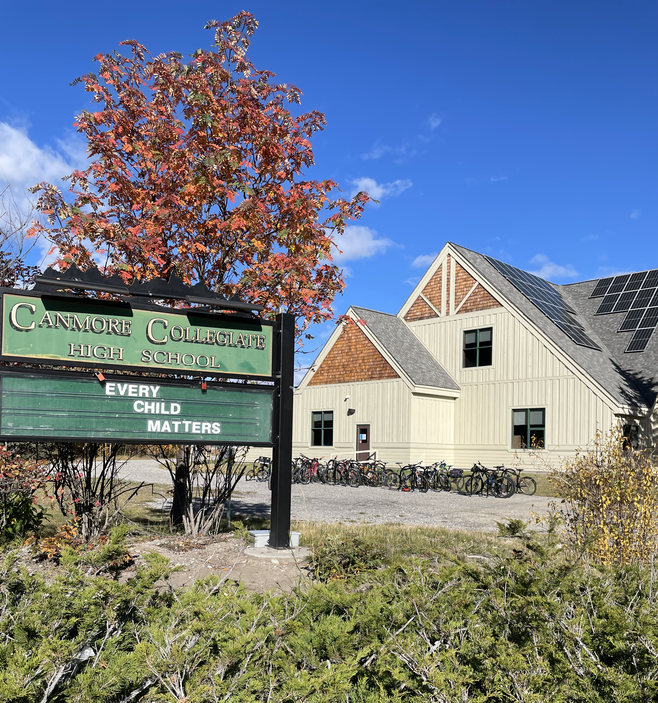 PLEASE READ:
Grade 10 WimWe - AST 1 - Lake Louise Field Trips this week.
As we recently shared with all grade 10 families in an email sent to you, your child has been working on an online AST 1 course over the past month. Students were required to complete this course prior to November 30, 2021. Each grade 10 class has received 2 hours of face to face instruction from a certified Avalanche Canada AST 1 instructor at their school between November 30 and December 2, 2021. Each class will then have a FULL day at Lake Louise Ski Resort where they will compete their AST 1 Field day and subsequently have the opportunity to be certified with their AST 1 course through Avalanche Canada. This course will be done on SNOWSHOES. Students will ride the gondola to the top of the mountain where they will learn the practical skills of the AST 1 program. There will not be an opportunity to ski or snowboard during this day. All avalanche equipment and snowshoes will be provided to each student.
Please note students can only participate in the Lake Louise Hill day if they have completed - online course work, class work, parents have notified school of approval for late pick up (5:30pm),Proof (Vaccination/ Covid neg test/Medical exemption - please have a copy of documentation with you on the day) Learn more about the day here -Please click here
Please feel free to contact chris.rogers@crps.ca or hans.holthuis@crps.ca if you have any questions.
COVID INFORMATION
Note,  our AP 413 COVID-19 HARM REDUCTION is now in place. The purpose of this administrative procedure is to mitigate the risk of spread of COVID-19 infection in all Division facilities in order to protect staff, students, and their families from a highly contagious illness during the global pandemic.
This Administrative Procedure applies to all employees and School Board Trustees of CRSD. It also applies to all persons carrying out duties, or activities on Division property and volunteers of the Division. Any new employees, contractors, guests and volunteers to the Division on or after November 24 th , 2021 will require proof of full vaccination or proof of rapid testing for COVID-19 as a condition of employment or volunteering except as specifically exempted as outlined in the AP.
We continue to follow the both directives outlined by Alberta Health Services and the Canadian Rockies Reentry plan for 2021/22.  Please be certain to do the regular student screening.  Updated COVID checklist.  A reminder to families as per our CRPS reentry plan - "​If a student presents with COVID-19 symptoms during the school day, as per the Alberta Health Daily Checklist and as determined by school staff, parents must be contacted immediately to pick up their child."
Grad Class of 2022

Visit the Grad section of the school website to keep up to date on important timely information.
Ongoing
The Canmore Bottle Depot are kindly supporting the Grad Class of 2022 by setting up an account. You can drop off your bottles (any fundable recyclables) at the Canmore Bottle Depot for the CCHS Grad 2022 account.
The grad class thanks all those who are willing to support this fundraising effort.
Home Work Support Room
We have now restarted our Homework Support Room for our Grade 9 and 10 students. All of our covid protocols for safe return to school will be followed. As it has been a while since we have had this opportunity for students, please read the rationale for this program below.
Completion of classroom assigned work is crucial to a student's academic success. A zero given on an assignment because work is not completed is not a true assessment of student learning. To ensure true assessment of student learning we believe it is important for students to complete classroom assigned work. To assist students in establishing successful study practices and understand the importance to their learning in completing assigned work, we will work with our Grade 9 & 10 students to help them complete missing assignments. Grade 9 &10 students who are not completing assigned work will be asked by their teacher to attend a homework support room during lunch time to do any missing work. During this time, students will be given help in study skills and in completing the missed learning tasks. A failure to attend these study sessions will result in administrative contact with parents to pursue options to help the student successfully complete their work.
School Fees
Canmore Collegiate High School fees are now available on PowerSchool Parent Portal. Debit or credit card payments can be made online through your Parent Portal
https://powerschool.crps.ca/public/. As per Canadian Rockies School Division's Administrative Procedure 503, payment for school fees is due 30 days after invoicing. Please contact Sarah Mckay (sarah.mckay@crps.ca) to make payment arrangements if unable to pay within 30 days or if you have any questions.
Sport
Basketball Season is now up and running. It's exhilarating to have our sports teams back competing in school with the support of our community.  Teams in school provide our students with an opportunity to have a well balanced school experience.  While limited spectators are allowed in alignment with our Covid 19 protocols, please remember that all spectators (only allowed for league play within the Bow Valley) are required to wear a mask and socially distance when cheering on our Wolverines.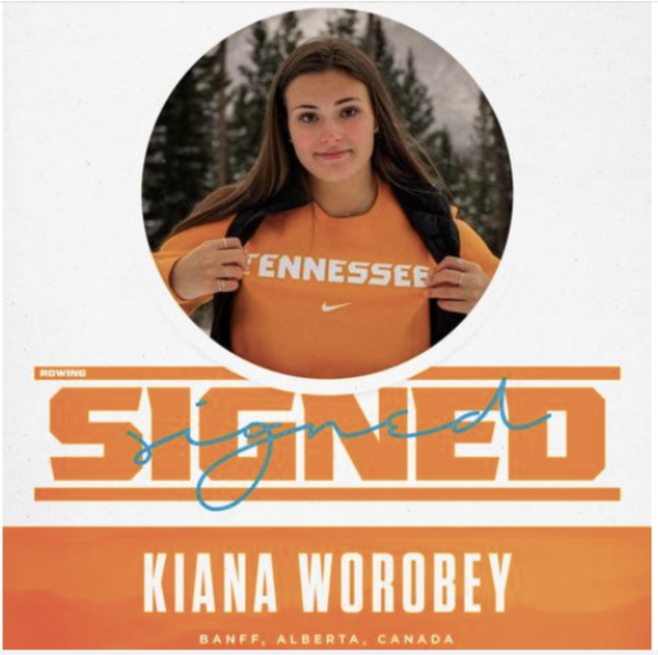 Shout out to one of our CCHS Students for excellence in Sport outside of a School Team. Congrats Kiana!
"Kiana Worobey, grade 12 at CCHS has received a full scholarship at the University of Tennessee.  She is excited to begin her four years studying Kinesiology at Tennessee in the hopes of being admitted into Sports Medicine following her undergrad degree.  Tennessee recruited Kiana from the NCSA website after she posted her 2K erg time of 7:26 which earned her carding status and a spot on the Alberta Provincial Rowing team.  Kiana will also be rowing in Canada Summer Games in St. Catherines in the summer of 2022.  We wish Kiana the best of luck in her athletic and academic career."
Please continue to check out upcoming dates on our school website calendar.
For more detailed information please check out our daily announcements.
The Week Ahead
 *** Full Roster of sport –check the school calendar
Monday December 06, 2021

Tuesday, December 07, 2021

Wednesday, December 08, 2021

Thursday, December 09, 2021

Friday December 10, 2021 
Some Key Dates you do not want to miss.
December 17, 2021 - 11:41 Dismissal
December 20-31, 2021 - School Closed for Winter Break


January 03,2022 -

Classes Resume after Winter Break
Other Information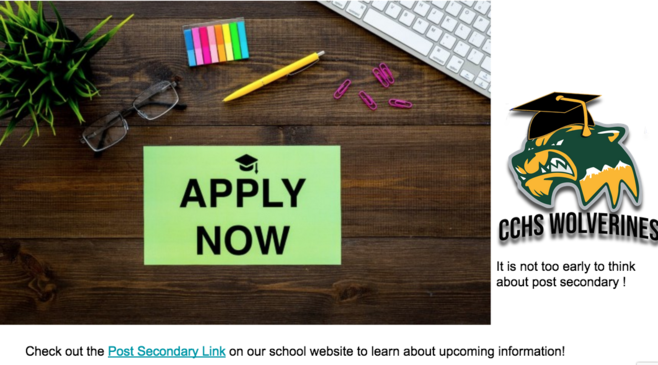 Student Attendance
A reminder that if your student will be late for class or leaving class early, please Call the attendance line at 403-678- 6192 ext 1 .
Leaving class early:
If your student must leave school early for the day or for part of the day, for an appointment, please notify the school. Students must sign in and out of the office if they are leaving school or returning after an appointment ( note this in not required during lunch hour).
Extra Curricular News 
As a school we are working hard to balance the requirement to keep our students safe with social distancing, good hand hygiene and masking, with extra curricular initiatives.  We do ask that students who are not directly working with teachers or involved in an extracurricular activity leave school at 3:30 so that we can properly clean our spaces. 
CRPS Homestay Program - Hosts needed 2021/2022
Our homestay families are an integral part of the International Student Program. CRPS is now accepting host applications for the Homestay Program for the 2021/2022 school year. Remuneration of $1,025 is paid monthly per student. CRPS has COVID-19 protocols that international students must follow prior to arriving and upon arrival, including a mandatory 14-day quarantine period. For more information please click here.

Please ensure you can logon to Parent Portal. Look for the PowerSchool button on our school webpage or click here. This is where you will access daily updates on your student's marks and attendance, school fees and more. Final term report cards are also shared with you through Parent Portal and are not mailed out from the school.
** Alberta Education has now made student access to their official transcript of marks available to all grade 10- 12 student available through a myPass account (myPass.alberta.ca). Grade 10 marks will first appear after the first semester.
Check out our Daily School Announcements here.
Upcoming 
Missing important happenings at CCHS? But are awash in emails? Find information through one of the medium listed below. Get connected become involved.

Follow us on Facebook (here)
Join us on Twitter for quick updates. @CCHS_Canmore 
Follow us on Instagram – cchs.canmore
Follow our YouTube channel for happenings at

CCHS

in 60-90 secs. – Collegiate Corner
Check out our Daily School Announcements here.
2020/2021 Student Handbook is here. Find important

CCHS

dates such as parent/teacher interviews, course change information, exams and much more.
Past Newsletters can be found here.
News
Bow Valley Settlement Services Information Newsletter now posted– Now found here.
Follow the link to view the highlights from the October 20th Public School Board Meeting.
 Electronic Smoking Devices: ‹Link Here